Moderator
Leighton Kyler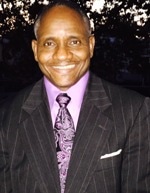 Leighton Kyler, EA, MBA, PMP is Principal Sales & Performance Strategist at Peak Performance Paradigm LLC. Leighton is a subject-matter expert on personal and organizational leadership development. He specializes in Leadership, Behavioral-Change Management, and Business Intelligence. Leighton Kyler works with Leaders, Visionaries and Innovators.
Event Organizer
Carrol Josephs-Marshall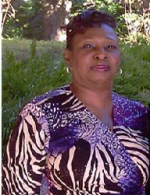 Carrol Josephs-Marshall is the President/CEO of Central Florida Community Planning and Development (CFCPD). Josephs-Marshall has more than 10 years working at the executive level of multiple non-profit corporations and currently serves the ETCRP as a Board Member and Chair of the Economic Development Subcommittee.
Keynote Speakers
Brandy Hastings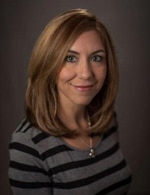 Brandy is the Regional Partnership Manager for VISIT FLORIDA, the state's official tourism marketing corporation. She works with businesses to make sure they know the resources available through VISIT FLORIDA, and that their message is being shared through the state's efforts. She was previously the company's Marketing Solutions and Sales Manager.
Fabian Yepez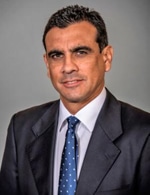 Fabian Yépez became the Regional Vice President for the West Coast of Florida in June 2016. He is a Multicultural Marketing Strategist with over 20 years of experience. With a background in Advertising and Marketing, he developed proprietary strategies that have helped companies here and abroad effectively connect with the diverse Hispanic market.
Robert R. West, Jr.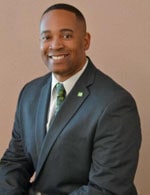 Robert R. West, Jr., EdD(c) is a store manager and assistant vice president for TD Bank in Tampa, FL and has been in retail banking for 15 years. Before banking, Mr. West was in retail management for 5 years with big box and athletic retailers. Mr. West is a U.S. Marine Corps Reserve Veteran with 5 years as combat engineer and 3 years active duty as a recruiter.
Dr. Veronica J. Walters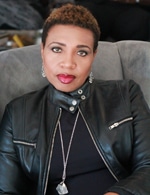 Dr. Veronica J. Walters is an educator, author, motivational speaker, prophetic life & business strategist, entrepreneur, beauty queen, and pastor. She received her BA in Communication in 1988, her MA in 1990 and PhD in 1995 at the age 28 from the University of Kentucky. Dr. V is the founder of The Walters Academy for Entrepreneurship in Tampa, Florida.
Government and Non-Profit Speakers
State Representative Sean Shaw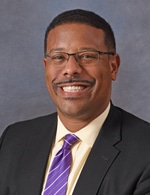 State Representative Sean Shaw currently serves as a member of the Florida House of Representatives 61st District including; West and East Tampa, Progress Village, Sulphur Springs, University area Central Tampa and Northern Hillsborough County since2016. Professionally, he is an attorney and was appointed by the CFO of Florida as the Insurance Consumer Advocate.
Councilman Frank Reddick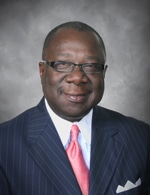 Councilman Frank Reddick has been representing Districk 5 for the past two years. He was the City Council-Community Redevelopment Agency-Chair and is currently a member of the following boards; Tampa Sports Authority, Public Transportation Commission, Community Health Charities of Florida, Minority Health Advisory Board and others.
Rita Sauri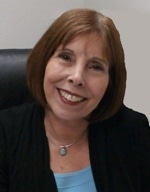 Rita Sauri is the Hillsborough County Disadvantaged Minority/Disadvantaged Woman Business Enterprise (DM/DWBE) and Small Business Enterprise (SBE) specialist in charge of reviewing and approving all applications received by Hillsborough County. For the past four years she has worked to help these deserving businesses get certified.
Ed Johnson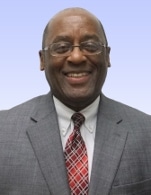 Ed Johnson has been the City of Tampa's Urban Development Manager in East Tampa for the past eight years. Johnson has also served as chairman of the Board of Commissioners for the City of Tampa Housing Authority, a board member of the Catholic Charities Diocese of St. Petersburg, Florida and a board member of many other organizations.
Janette Blanco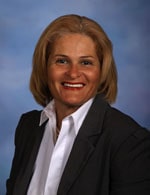 Janette Blanco has extensive knowledge in doing business with the government and specializes in assisting minority and women-owned businesses with the government bidding process. Prior to joining the Florida SBDC at Hillsborough County, Blanco was a cost estimator on engineering projects as well as owned and operated her own business for 15 years.
Larry Miles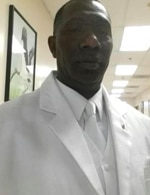 Detective Larry Miles has been a member of the Tampa Police Department for more than 20 years. He is currently an Environmental Detective for East Tampa. His job includes making sure that things like illegal dumping don't happen and if it does, he helps bring the guilty to justice. He is also a member of the ETCRP Economic Development Sub-Committee.
Andrew Gold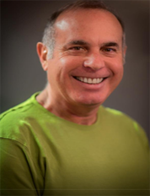 Andy Gold, Ph.D., is a full-time business faculty member at Hillsborough Community College (HCC), and teaches in the graduate school at the University of Tampa, and the University of South Florida. In addition to his teaching duties, Gold is a co-founder of the HCC Innovation and Entrepreneurship Program, serving as an internal entrepreneurial evangelist at HCC.
Evangeline Best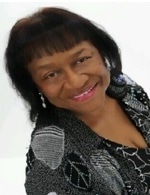 Evangeline "Vann" Best is Chair of the East Tampa Community Revitalization Partnership. Vann has been a Tampa Community Organizer and Activist for more than 50 Years. She has worked for more than 27 years as a Family Services Worker for Hillsborough County Schools. And for the past 5 years she has worked as a Family Services Coordinator.
Gary Onzy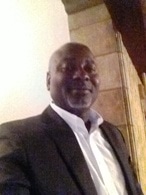 Gary Onzy is the owner and operator of Bounce Boy Inc. an entrepreneur who provides a service to the community, Hillsborough County School Board and donates to Nonprofit Organizations. He has more than 5 years as a small business owner and serves as the Vice President for the College Hill Neighborhood Association and Crime Watch.
Towanda Anthony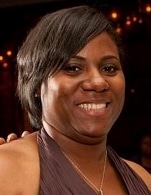 Towanda Anthony is an Urban Planner II for the City Of Tampa Division of Land Development Coordination/Community Planning. Anthony represents the city on the ETCRP Economic Development and Land-Use Sub-Committee by assisting in land use and development principles, practices, evaluation tools, environmental sciences and green development.