Government and Non-Profit Speakers
State Representative Edwin Narain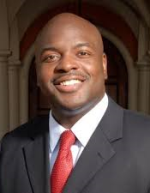 State Representative Edwin Narain currently serves as a member of the Florida House of Representatives 61st District including; West and East Tampa, Progress Village, Sulphur Springs, University area Central Tampa and Northern Hillsborough County since 2014. Professionally, he works for AT&T and is a three-time Florida Top Performance Manager of the Year.
County Commissioner Les Miller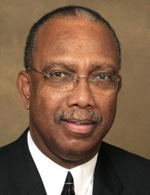 Commissioner Les Miller was elected to represent District 3 in 2010. Miller previously served as a member of the Florida Senate from 2000-2006 and a member of the Florida House of Representatives from 1992-2000. During his time in the Florida Legislature, he served as the Minority Leader for both the House and the Senate.
Councilman Frank Reddick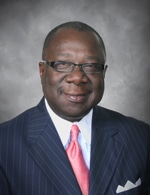 Councilman Frank Reddick has been representing Districk 5 for the past two years. He was the City Council-Community Redevelopment Agency-Chair and is currently a member of the following boards; Tampa Sports Authority, Public Transportation Commission, Community Health Charities of Florida, Minority Health Advisory Board and others.
Ed Johnson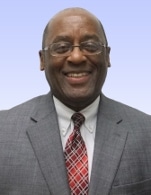 Ed Johnson has been the City of Tampa's Urban Development Manager in East Tampa for the past eight years. Johnson has also served as chairman of the Board of Commissioners for the City of Tampa Housing Authority, a board member of the Catholic Charities Diocese of St. Petersburg, Florida and a board member of many other organizations.
Gregory K. Hart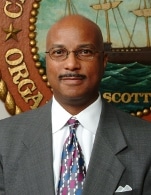 Gregory Hart is Managing Director of the Minority and Small Business Office which implements City of Tampa Equal Business Opportunity Ordinances, encompassing daily oversight and administration of the Small Local Business Enterprise Program, the Women/Minority Business Enterprise Program and the Diversity Management Information Program.
Carrol Josephs-Marshall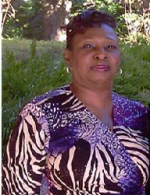 Carrol Josephs-Marshall is the President/CEO of Central Florida Community Planning and Development (CFCPD). Josephs-Marshall has more than 10 years working at the executive level of multiple non-profit corporations and currently serves the ETCRP as a Board Member and Chair of the Economic Development Subcommittee.
E.J. McCarger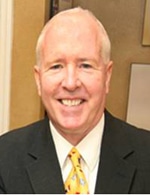 E.J. McCarger is the President of Tampa Bay Economic Development Corporation (TEDCO) and is a member of the ETCRP's Economic Development Subcommittee. TEDCO has a variety of loan products and services specifically for small businesses and provides start up or expanding businesses with financial resources, sound financial advice and business acumen.
Essie Sims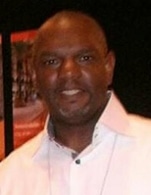 Essie Sims, Jr. is a Pastor of Telling the Truth Ministries and is also employed by The City of Tampa Parks & Recreation Department. He has more than 20 years experience as community leader, advocating for youth and assisting with community development in an effort to revitalize neighborhoods through health, education and information.
Gary Onzy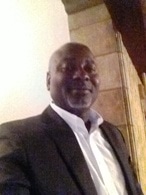 Gary Onzy is the owner and operator of Bounce Boy Inc. an entrepreneur who provides a service to the community, Hillsborough County School Board and donates to Nonprofit Organizations. He has more than 5 years as a small business owner and serves as the Vice President for the College Hill Neighborhood Association and Crime Watch.
Towanda Anthony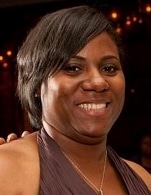 Towanda Anthony is an Urban Planner II for the City Of Tampa Division of Land Development Coordination/Community Planning. Anthony represents the city on the ETCRP Economic Development and Land-Use Sub-Committee by assisting in land use and development principles, practices, evaluation tools, environmental sciences and green development.
Deborah Scott-Lawson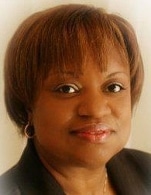 Deborah Scott-Lawson is the East Tampa Branch Manager of Suncoast Federal Credit Union and worked in every part of the bank's loan division. Lawson has worked for Suncoast for the past 22 years and combines community involvement with credit union responsibilities as a current member of the ETCRP Economic Development Committee.
Darrell Starling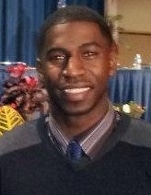 Darrell Starling is the Co-chairman of the ETCRP's Economic Development and Land Use Subcommittee – avidly working to help board members identify ways to strengthen the economic environment in East Tampa. Starling will help facilitate the East Tampa Outdoor Market allowing small businesses to vend services and products to consumers.
Corporate Speakers
Sean Josephs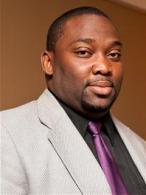 Sean Josephs is the Vice President of Blue Lynx Marketing; a Google AdWords Certified Partner and full service marketing agency. The company specializes in helping small businesses by using sound marketing strategies with internet marketing tactics. The company designs and develops websites, manages ad campaigns, and offers social media consulting.
Josh Ebert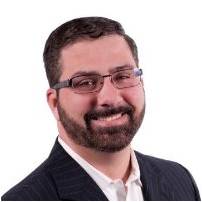 Josh Ebert is Bright House Networks Corporate Vice President of Sales and Operations for Small & Medium Business. He leads the company's marketing, sales, installation, and customer service efforts for Small & Medium Business customers. He is a respected leader in B2B telecomm. sales, operations and has been helping companies grow for more than 17 years.
Leighton Kyler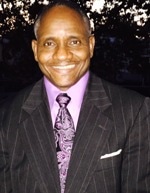 Leighton Kyler, EA, MBA, PMP, MCDBA is Vice President of Sales/Consulting Director, Enterprise Services at ARIEL Business Group, Inc. Leighton focuses his expertise as a Speaker, Leadership and Sales/Peak Performance Strategist and Consultant to empower individuals and businesses to achieve greater levels of success. He is the former COO of a 1500 person corporation.
Rick Ravens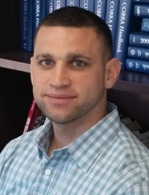 Richard Ravens is a Small Business Partner Salesman for Ceridian with 10 years consulting experience with small businesses around cloud based technologies. Through consultation he uncovers potential gaps in administrative processes and assist businesses with compliance by offering trusted results and transformative technologies.
Stacey Jones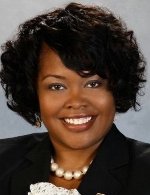 Stacey Jones has 15 years of experience in Treasury Management and is experienced in Relationship Management, Consultative Sales, Problem Resolution, Sales Negotiation and developing Working Capital solutions. She has also worked with Business and Commercial Banking clients in Healthcare, Retail, Government and other industries.
Constance Daniels, Esq.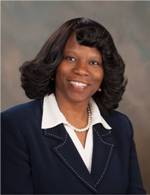 Constance has approximately 21 years of litigation experience. Her litigation background as a sole- practitioner includes Criminal Law, both State and Federal, Family Law, Personal Injury Law and Juvenile Dependency and Delinquency. As a law student, she was a judicial clerk for the Honorable Stephen P. Mickle, and the Honorable Samuel P. Stafford.
Rita Sauri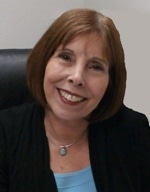 Rita Sauri is the Hillsborough County Disadvantaged Minority/Disadvantaged Woman Business Enterprise (DM/DWBE) and Small Business Enterprise (SBE) specialist in charge of reviewing and approving all applications received by Hillsborough County. For the past four years she has worked to help these deserving businesses get certified.
Jennifer Biles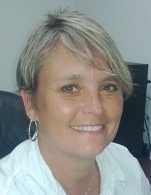 Jennifer Biles is a Certified Business Analyst with the Small Business Development Center in Hillsborough County. Biles is responsible for providing business resources and outreach to small, minority and women-owned businesses. Her areas of expertise include Business Start Up, Business Plans, Marketing, Enterprise Zone Tax Incentives and more.
Jannete Blanco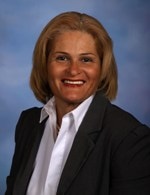 Janette Blanco has extensive knowledge in doing business with the government and specializes in assisting minority and women-owned businesses with the government bidding process. Prior to joining the Florida SBDC at Hillsborough County, Blanco was a cost estimator on engineering projects as well as owned and operated her own business for 15 years.
Charles Long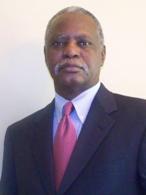 Charles Long joined the U.S. Small Business Administration South Florida District Office in 2009 as a member of Lender Relations/Capital Access team. Long is currently the Economic Development Specialist responsible for optimizing the deployment of SBA products and programs throughout the area in service of the Small Business Community.
Albert Lee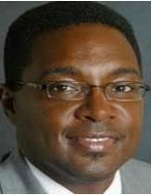 Albert Lee is the president of Tampa Bay Black Business Investment Corporation, a 25 year-old multi-million dollar loan fund that specializes in providing financing for African-American-owned and other small businesses. Lee is also Managing Principal of Heights Capital Group LLC, a boutique-consulting firm that assists small businesses in securing financing.
Keosha Poole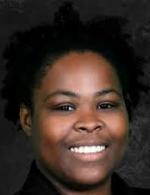 Keosha Poole is a co-founder of the University of South Florida's Student Innovation Incubator (SII) at USF Connect, leading 24 diverse student-led companies from multiple disciplines. She developed SII to collaborate around entrepreneurship and house a student run incubator encompassing a variety of entrepreneurs rather than just the tech base.
Charles Young, Jr., CPA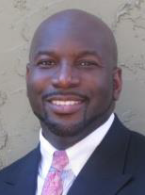 Charles Young Jr, CPA is the Managing Partner for Young & Sons Tax and Accounting with 20 years experience in public accounting, private industry, and internal audit. He formerly worked for Coopers & Lybrand (now PWC), served as the Director of Finance for the Atlanta Airport and has also worked with Coca-Cola, Time Warner, and General Motors.
Lynn Schultz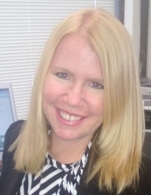 Lynn Schultz is the Special Projects Coordinator for Hillsborough County Small Business Information Center and the Enterprise Zone Coordinator for the City of Tampa and Hillsborough County. Schultz is certified with the National Business Incubator Association, American Contract Compliance Association and International Economic Development Council.
Gregory Celestan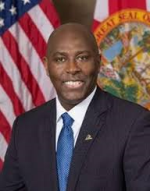 Gregory Celestan is the CEO of Celestar Corporation, a defense contracting firm. Celestar provides creative, innovative, and cost-effective service solutions to the U.S. Government and Private Industry worldwide. During Operation IRAQI FREEDOM he led U.S. Central Command's Coalition Intelligence Coordination Center at the Forward Headquarters in Qatar.
Chandra Lee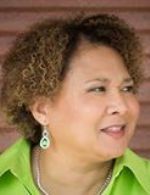 Chandra Lee started Lee Integrations, LLC formerly Strategic Online Networking, LLC seven (7) years ago and she serves as the Managing Partner and Chief Social Media Strategist. Chandra leads a staff to empower small non-profit companies to larger $50 million dollar-a-year entities to proclaim and possess a powerful presence in their web space.
Ebone Cruz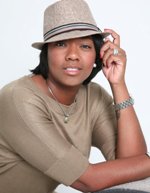 Ebone "Cruz" Clifton is a radio personality on AM 1150 WTMP and is the voice that maneuvers the conversation through the various aspects to get you on your way home during evening from 3:00pm to 7:00pm. Ebone regularly notes that her involvement with local media and has increased her ability to positively support the community.
Jarrett Hill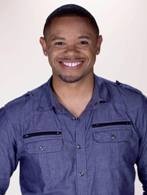 Jarrett Hill has worked in television, radio and digital for nearly 15 years. He is a part of the team that hosts The Now Tampa Bay weekdays on ABC Action News and he has been producing and hosting a weekly pop culture podcast, Back2Reality. Hill has interviewed many celebrities – most recently Wendy Williams, Kathy Griffin, Academy Award winner Mo'Nique.