Moderator
Charles Young, Jr., CPA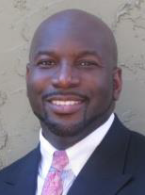 Charles Young Jr, CPA is the Managing Partner for Young & Sons Tax and Accounting with 20 years experience in public accounting, private industry, and internal audit. He formerly worked for Coopers & Lybrand (now PWC), served as the Director of Finance for the Atlanta Airport and has also worked with Coca-Cola, Time Warner, and General Motors.
Event Organizer
Carrol Josephs-Marshall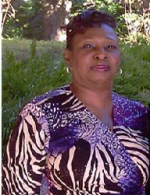 Carrol Josephs-Marshall is the President/CEO of Central Florida Community Planning and Development (CFCPD). Josephs-Marshall has more than 10 years working at the executive level of multiple non-profit corporations and currently serves the ETCRP as a Board Member and Chair of the Economic Development Subcommittee.
Keynote Speakers
Thomas Huggins, III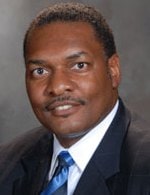 Thomas Huggins, III is the CEO of Ariel Business Group which is currently the DBE/WMBE Consultant for the Austin Team at the Tampa International Airport ConRAC and APM Projects. Ariel is a sub-consultant with Florida Department of Transportation Disadvantaged Business Enterprise (DBE) Specialized Development Program.
Derrick Rackard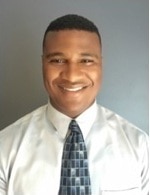 Derrick Rackard is one of the owners of the staffing company, The Best Employee Solution with Kipland Albright & Corey Rolfe. The organization handles clients needs from upfront sales and account management to off-boarding and recruiting. He has a degree in Business Administration and Speech Communications.
Government and Non-Profit Speakers
State Representative Edwin Narain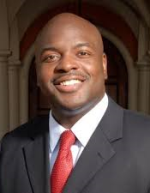 State Representative Edwin Narain currently serves as a member of the Florida House of Representatives 61st District including; West and East Tampa, Progress Village, Sulphur Springs, University area Central Tampa and Northern Hillsborough County since 2014. Professionally, he works for AT&T and is a three-time Florida Top Performance Manager of the Year.
Councilman Frank Reddick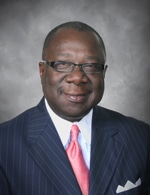 Councilman Frank Reddick has been representing Districk 5 for the past two years. He was the City Council-Community Redevelopment Agency-Chair and is currently a member of the following boards; Tampa Sports Authority, Public Transportation Commission, Community Health Charities of Florida, Minority Health Advisory Board and others.
Gregory K. Hart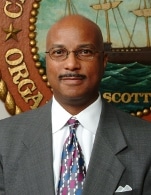 Gregory Hart is Managing Director of the Minority and Small Business Office which implements City of Tampa Equal Business Opportunity Ordinances, encompassing daily oversight and administration of the Small Local Business Enterprise Program, the Women/Minority Business Enterprise Program and the Diversity Management Information Program.
Ed Johnson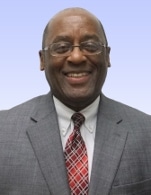 Ed Johnson has been the City of Tampa's Urban Development Manager in East Tampa for the past eight years. Johnson has also served as chairman of the Board of Commissioners for the City of Tampa Housing Authority, a board member of the Catholic Charities Diocese of St. Petersburg, Florida and a board member of many other organizations.
Rita Sauri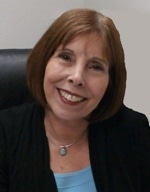 Rita Sauri is the Hillsborough County Disadvantaged Minority/Disadvantaged Woman Business Enterprise (DM/DWBE) and Small Business Enterprise (SBE) specialist in charge of reviewing and approving all applications received by Hillsborough County. For the past four years she has worked to help these deserving businesses get certified.
Charles Long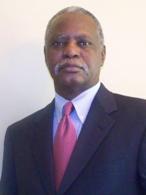 Charles Long joined the U.S. Small Business Administration South Florida District Office in 2009 as a member of Lender Relations/Capital Access team. Long is currently the Economic Development Specialist responsible for optimizing the deployment of SBA products and programs throughout the area in service of the Small Business Community.
E.J. McCarger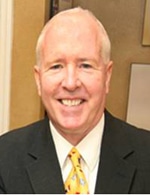 E.J. McCarger is the President of Tampa Bay Economic Development Corporation (TEDCO) and is a member of the ETCRP's Economic Development Subcommittee. TEDCO has a variety of loan products and services specifically for small businesses and provides start up or expanding businesses with financial resources, sound financial advice and business acumen.
Evangeline Best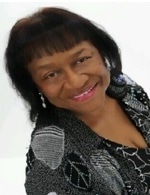 Evangeline "Vann" Best is Chair of the East Tampa Community Revitalization Partnership. Vann has been a Tampa Community Organizer and Activist for more than 50 Years. She has worked for more than 27 years as a Family Services Worker for Hillsborough County Schools. And for the past 5 years she has worked as a Family Services Coordinator.
Gary Onzy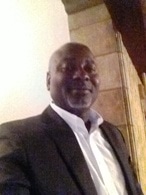 Gary Onzy is the owner and operator of Bounce Boy Inc. an entrepreneur who provides a service to the community, Hillsborough County School Board and donates to Nonprofit Organizations. He has more than 5 years as a small business owner and serves as the Vice President for the College Hill Neighborhood Association and Crime Watch.
Towanda Anthony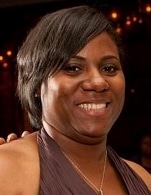 Towanda Anthony is an Urban Planner II for the City Of Tampa Division of Land Development Coordination/Community Planning. Anthony represents the city on the ETCRP Economic Development and Land-Use Sub-Committee by assisting in land use and development principles, practices, evaluation tools, environmental sciences and green development.
Deborah Scott-Lawson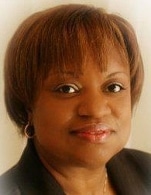 Deborah Scott-Lawson is the East Tampa Branch Manager of Suncoast Federal Credit Union and worked in every part of the bank's loan division. Lawson has worked for Suncoast for the past 22 years and combines community involvement with credit union responsibilities as a current member of the ETCRP Economic Development Committee.
Essie Sims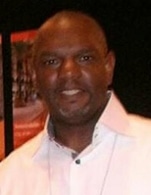 Essie Sims, Jr. is a Pastor of Telling the Truth Ministries and is also employed by The City of Tampa Parks & Recreation Department. He has more than 20 years experience as community leader, advocating for youth and assisting with community development in an effort to revitalize neighborhoods through health, education and information.
Janelle McGregor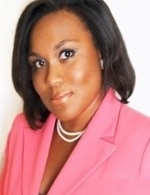 Janelle is Assistant Public Safety Information Coordinator City of Tampa Police Department providing print and on-camera statements on behalf of a progressive public safety organization. She generates and monitor daily digital content for the department's official social media platforms. Responding to more than 55 public records requests per week.
Laura Doyle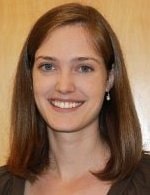 Laura is a Senior Librarian, Business & Innovation Services Specialist at Tampa-Hillsborough County Public Library. She works to develop resources, programs and partnerships for small businesses and entrepreneurs to foster local economic prosperity. These programs promote libraries as co-working spaces for start-ups and entrepreneurs.